Pastor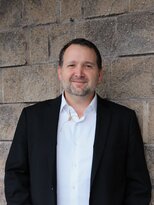 Brad Guenther Pastor
Brad and Terri grew up in the Capital District. They have two school-aged children. Brad is a graduate of the University at Albany and Southeastern Seminary in Wake Forest, NC.
Interests: reading (theology, history, and fiction); and the St. Louis Cardinals.
Elders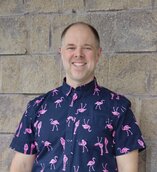 Kristopher Rexius Elder
Kristopher and Jennifer moved to the Capital District in 2006. He is employed by Sabic Innovative Plastics in Delmar and is a proud graduate of Purdue University. He and Jennifer have one daughter.
Interests: Cooking, world travel, soccer, and Purdue athletics.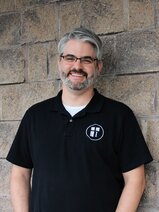 Kevin Booth Elder
Kevin is from Pittsburgh (and a proud Steelers fan) but has been part of Immanuel from almost the start. He works at Regeneron in Rensselaer. He and his wife, Meg, have two children.
Interests: Shooting, hunting, all things outdoors, and being Immanuel's resident builder of things heavier than they need to be.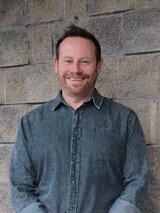 Larry Pitts Elder
Larry, his wife Cindy, and their two children Jacob and Emily have worshiped at Immanuel since 2011. They love music, laughter, reading, exploring God's creation, and opening their home to everyone.
Larry grew up in East Greenbush and is the Director of Design at Plug Power, where he has developed hydrogen power technology since 1998.


Deacons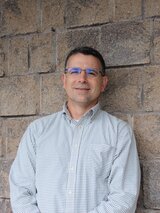 Stas Kondracki Deacon Team Leader
Stas is originally from Dutchess County, moved to Rensselaer County in middle school.
Married to beautiful wife Noel nearly 25 years, 3 amazing kids 20, 17, 12. Family is my favorite part of every day. NYS Dept Health 24 years in Division of Epidemiology, working with hospitals, various medical providers re: infectious disease lab data.
Interests: Spending time with family, then football, baseball.
Favorite Bible verses: Galatians 2:20, John 14:6, Isaiah 40:31. Psalm 23:6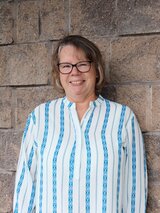 Donna Dorsey Deacon/Prayer Team Leader
Donna and her husband, Ed have been members of Immanuel for about 10 years. During that time, she has served in the children's ministry until God called her to serve the people of the church as a deacon. She also serves as the prayer team leader.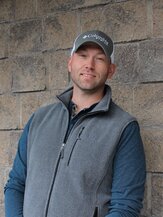 Matt Radewitz Deacon/Security
Matt is a lifelong resident of NYS and is employed by the New York State Police, as an Investigator with the Bureau of Criminal Investigation. He and his wife Jaclyn have 2 school-aged daughters. His interests are Hunting, Fishing, Hiking, and spending time with his family in the Adirondacks.


Staff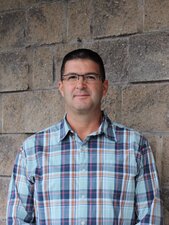 Dennis Young Worship Leader
Dennis lives in Guilderland with his wife Mandy and their two daughters, Ashely and Brooke. Dennis is originally from Quakertown, PA, and moved to New York in 1997. Dennis started leading worship in the church over 10 years ago. Dennis' love of worship music started when he was a young boy attending camp singing worship songs around the bonfire.
Dennis enjoys playing/singing with his girls as well as spending time with his wife on the golf course or riding bikes with his family.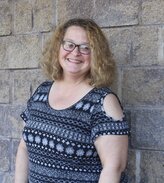 Laura Hickey Church Administrator
Laura resides in East Greenbush with her husband Mike. They also share their home with her father Ron. She has 2 grown sons and a teenage granddaughter. Laura has worked at CSEA Employee Benefit Fund for 25 years. Laura loves spending time with her family and friends. Her hobbies include crocheting, either reading or listening to books, and working around her home.

Sherry West Youth and Children Director
Sherry and her husband, Scott, live in Delmar. They have four adult children. Sherry has been a salon stylist and owner for over 35 years.
Interests: Hiking, Skiing, Hosting Gatherings, and Organizing Clutter.






Ministry Leaders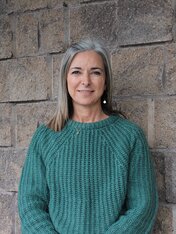 Cindy Pitts Building Team Leader
Cindy and Larry have been married for more than 25 years and have two grown children, Jacob and Emily. Cindy loves getting together with family and friends more than anything. She also enjoys all things DIY, music, photography, reading, and summertime!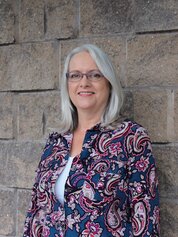 Mary Plekan Connection Team Leader
Mary and her husband Steve have been part of the Immanuel church body for more than 10 years. They have two sons and two grandchildren.
The Connection Team welcomes first-time guests and regular attendees here at Immanuel. We strive to encourage each other to get connected and to grow in Christ and with each other.
When not working as a solo esthetician, Mary enjoys walking, hiking, biking, baking, spending time with family and friends, and loving on her and 2 grandchildren.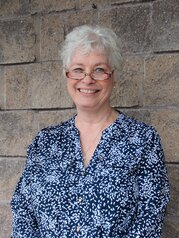 Karen Fox Fellowship Team Leader
Our Fellowship Team Ministry serves God by serving our congregation and neighbors in very practical ways, providing meals, coordinating Koinonea Luncheons, our annual church picnic, and "A Spoonful of Comfort ministry".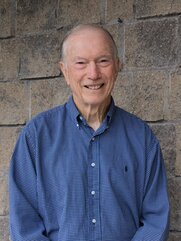 Jerry Hill Men's Group/Love + Community Leader
Jerry and Mary Hill have five grown children and 12 grandchildren. We live in Castleton New York, and I was a high school math teacher for 42 years. My favorite activities are daily devotions, Bible study, home projects, running, New York Mets. I do missionary work with Eight Days of Hope and World Changers. I love leading Immanuel churches men's group and serving the Lord in whatever way I can.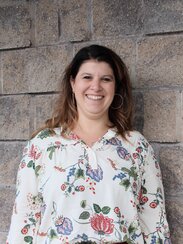 Jennifer Rexius Women's Group Leader
Jennifer and Kristopher moved to East Greenbush in the Spring of 2006. They have one daughter, Isabella. Jennifer is a graduate of Central Michigan University and is employed by HEI Hotels and Resorts as a Centralized Sales Manager.
Interests - Spending time with family and friends, traveling especially to warm beach locations, and reading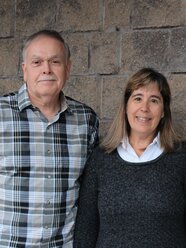 Bob and Debbie Johnson Immanuel Cares Mission Leaders
Bob and Debbie have 3 daughters- 2 are currently serving in Guatemala. Our married daughter in PA just made us grandparents of 3 beautiful, adopted siblings from India. In his spare time, Bob enjoys the New York Yankees and the New England Patriots. Debbie enjoys keeping in touch with their three busy daughters. We enjoy walking together and taking mini road trips to explore new areas.
Heidi Bieg Treasurer