Forward in Faith is the capital campaign of Immanuel Church focused on the construction of our first church building. Our goal is to build a 10,000 sq. ft. multipurpose church facility, capable of seating 350 people, with classrooms for discipleship and our ImmanuelKids ministry, and open doors to our community.

Initial representative design.
Campaign Video and Launch Sermon
Forward In Faith Campaign
The new location will be on Columbia Turnpike in the Town of East Greenbush. It is 5.5 miles northwest of our present location. The 6.5 acre vacant lot that is the future home of Immanuel Church is located on the corner of Columbia Turnpike and Onderdonk Ave. It is 3 miles from downtown Albany, and has a population of over 100,000 people within a 5 mile radius.
Please commit to pray and consider making a one-time donation or a recurring pledge
"God's work done in God's way will never lack God's supply."
~ Hudson Taylor
God is opening doors and has faithfully provided. We are completely dependent on Him. Would you commit to pray that He would continue to go before us and call us to faithfulness as He leads us?
Our goal is to raise $500,000 (half from our church family and half from generous individuals, churches, and associations outside our church family). Would you also prayerfully consider making a one-time contribution and/or a commitment to a monthly donation? Be sure to select "building" from the main menu and "regularly" under the frequency menu for a recurring pledge.
Download the Brochure and Commitment Card
Request a Physical Copy
If you would like to receive a copy (or copies) of the brochure and commitment card in the mail for yourself or for distribution, please send an email to info@immanuel-ny.com, indicate how many you would like mailed to you, and where you would like them sent.
2 Corinthians 9:10–11 (ESV)
He who supplies seed to the sower and bread for food will supply and multiply your seed for sowing and increase the harvest of your righteousness. You will be enriched in every way to be generous in every way, which through us will produce thanksgiving to God.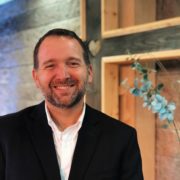 I cannot think of a greater place in our nation where God might do a greater work of the gospel to receive a greater glory.
Pastor Brad Guenther